.Net classes in Pune | Best .Net Training Course | Best .Net Training Institute In Pune | 100% Placement Guarantee!!!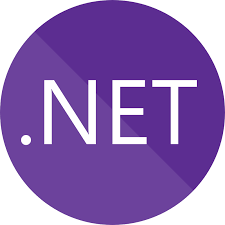 The object of Microsoft to develop a technology like Dot Net is to connect information, systems, and devices through an application that is easier for its users to share and use their information between multiple websites & programs and computers. So the outcome of the research is the development of Dot Net Technology. Dot Net has flexibility which is essential for developing various windows and website based applications through a variety of languages. ASP.NET which is one of the major components of Dot Net is used for building and deploying rich websites within minimum lines of code. Dot Net provides an adaptable integrated development environment (IDE) for developing various applications. So the knowledge gained in this course ensures its implementation in various IT fields.
There are various career opportunities in the Dot Net industry where you can shape your career and get placed in Big MNC's as various positions. Having depth knowledge of Dot Net is not sufficient to crack any interview. You need something extra to compete with others. So our Dot Net Specialist Trainers provide the major industrial exposure to our candidate which is very important to survive in a competitive era.
IN TERMS OF ALL THE ASPECTS VERTEX IT SERVICES (VITS) IS THE TOP .NET CLASSES IN PUNE SINCE 2010
BEST .NET CLASSES IN PUNE
A person having a specialization in Dot Net Field can get a highly paid job in various job profiles. As a new recruit, he also can get a job for the position of Software Developer. Vertex IT Services (VITS) delivers the best skills, knowledge, and experience in this field which helps to open the doors of career opportunities for candidates.
We are the Best .Net Classes in Pune who gives 100% placement guarantee after successful completion of the Dot Net Training Course.
Vertex IT Services (VITS) provides complete study material of the Dot Net Training Course as well as Schedule Interview Sessions for Dot Net Course. We have highly experienced and trained corporate trainers for Dot Net Training Course. Their industrial experience can definitely improve your skills and furnish your technical knowledge by sharing valuable experience in this industry.
Vertex IT Services (VITS) is the Best Dot Net Training Institute In Pune. We are Dot Net Training and Certification Center In Pune. Trained by our industry expert trainers with live project works.
Enroll Now To Grab The Opportunity To Become A Dot Net Developer.
DOT NET TRAINING COURSE CONTENT
C, C++, SQL, C#, ASP.Net, MVC, WCF
Duration: 3 months
VERTEX IT SERVICES (VITS) PROVIDES YOU THE BEST DIPLOMA CERTIFICATION COURSES WITH 100% PLACEMENT GUARANTEE IN AFFORDABLE FEES
OUR OTHER COURSES