Software Testing Course In Pune | Best Software Testing Training Institute In Pune | 100% Placement Guarantee!!!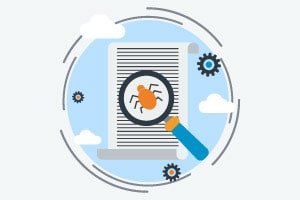 Software Testing is a globally accepted skill and it's not self-sustaining on any platform, programming language or technology. The core principle of Software Testing remains persistent irrespective of any platform, programming language or technology a software system is developed. Due to this flexible and widely acceptable scope, A Job in Software Testing field is one of the most sought-after and lucrative careers in Today's IT Market.
With so many industries leveraging IT to simplify, improve and innovate business processes in their fields the potential for the software development industry is immense. For each and every project a dedicated team of Software Testing professionals is a must. Otherwise, that company will not compete with competitors in software testing.
IN TERMS OF ALL THE ASPECTS VERTEX IT SERVICES (VITS) PROVIDES BEST SOFTWARE TESTING COURSE IN PUNE SINCE 2010
BEST SOFTWARE TESTING COURSE IN PUNE
Software Testing field has become one of the fastest-growing industries of corporate IT expenditure. As Pune is IT Hub, there are lots of opportunities for software testing.
Technologies keep on transforming as per current market needs, but Software Testing is here to stay because every application needs to be tested nevertheless technology used to build software systems and there is no substitute for software testing so as to maintain quality in cut-throat competition. Manual Software Testing does not demand complex programming skills as it is driven more by logical skills and thinking than programming skills.
A Software Testing Course gives you an advantage from others to land you in a successful career in the IT Sector. And Vertex IT Services (VITS) is the Best Software Testing Institute In Pune With 100% Placement Guarantee and we do not apply any placement charges.
SOFTWARE TESTING COURSE CONTENT
C, C++ , SQL, HTML, JavaScript, Core Java, Selenium, FireBug, Automation
Duration : 3 Months
VERTEX IT SERVICES (VITS) PROVIDES YOU THE BEST DIPLOMA CERTIFICATION COURSES WITH 100% PLACEMENT GUARANTEE IN AFFORDABLE FEES
SOFTWARE TESTING COURSE IN PUNE
OUR OTHER COURSES