Java Classes In Pune | Best Java Course Training | Best Java Training Institute In Pune | 100% Placement Guarantee!!!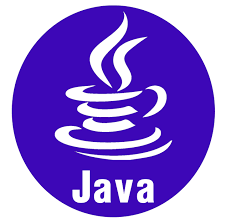 You will found many Java Classes In Pune. But The Vertex IT Services (VITS) provides Best Java Training Course In Pune. With 100% Job Guarantee without any placement charges. We provide high-quality Java Training at affordable fees. The design, delivery of the training content, quality of the trainers and execution of our Core and Advance Java Classes In Pune.
Java is the best programming language in terms of opportunities, development and community support. Almost any question you can imagine has already been asked, answered, indexed and democratically perfected through upvote on the internet. It is seriously not easy to stump a search engine with a Java coding problem and without a Java training course.
Java has a very rich API (Application Program Interface), and an incredible supporting open source ecosystem. There are tools upon tools for just about everything you would like to do. There is also an amazing community-driven process that ensures growth in the right direction. Which can be done through Java Course, provided by Vertex IT Services (VITS). We are not selling courses like others are doing. We give quality training which will not let you fall in the IT sector.
IN TERMS OF ALL THE ASPECTS VERTEX IT SERVICES (VITS) IS THE TOP JAVA CLASSES IN PUNE SINCE 2010
BEST JAVA CLASSES IN PUNE
Java is an Object-Oriented Language. It internally embraces the best practices of object-oriented design and strongly suggests that you learn and follow them. It also heavily promotes correct usage and many of the Documented Design Patterns use Java as the language defector. Understanding design patterns can lead to much more maintainable code, but it is not that difficult and can be achieved through our Java Classes.
There is the number of open positions/jobs waiting for you due to Java's widespread reach. If you do not have enough skills you will lose these opportunities. For that reason Come and Join Our Best Java Training Course In Pune. Many different sectors embrace the language, and you can be pretty certain you will land a job in just about any job market you'd like, through our course. It is handled by our experienced team to observe and enhance their strength which leads to successive career graphs and enhances your skills through Our Best Java Training Course.
Apart from Java Training Course, Vertex IT Services (VITS) provides Global Java Certification, Java Developer Course, Core, and Advanced Java and Selenium Course and Java Certification Course, etc.
In terms of all aspects Vertex IT Services (VITS) is the Top IT Training Institute In Pune Since 2010. That's why come and join one of the Best Java Training Institute In Pune and we will guide you to complete your dreams in the IT Sector.
COURSE CONTENT
C, C++, SQL, Java, Advanced Java – JSP, Servlets, JDBC, Spring, Hibernate
Duration: 3 Months
VERTEX IT SERVICES (VITS) PROVIDE THE BEST DIPLOMA CERTIFICATION COURSES WITH 100% PLACEMENT GUARANTEE IN AFFORDABLE FEES